Board of Trustees
Kristina Paterson, Chairperson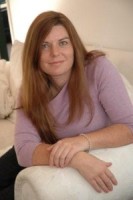 Kristina Paterson is a Registered Nurse with 16 years experience including Paediatric Nursing and well child nursing.  She founded Mothers Helpers officially in 2010.  She lives in Northland with her son.
Kristina has two Diplomas – one in nursing, and the other specializing in youth work. In addition to this, she has years of professional experience working with babies and children in a childcare centre and as a nanny.
Kristina ran her own nanny agency for 5 years and worked as a Parent Coach for many years after that. She has about 9 years experience working in the Not-for-Profit sector either in an Education role or in a Management role.  She is an Aunt to 10 nephews and nieces, a godmother and a mother.  She experienced Postnatal Depression with her own child and this experience led to her founding Mothers Helpers.  She has a Post-Graduate Diploma in Not-for-Profit Management from Unitec and is a few papers shy of her Masters in Applied Social Work with Massey University.  In addition to her role as Chair on the Mothers Helpers Board of Trustees (now called the Management Committee), Kristina has been the Service Manager at Mothers Helpers since its inception 7 years ago and she is the author of their "Perinatal Depression:  Steps to Recovery" course.

Finn Ogle, Treasurer
I have worked in an accountancy firm for the past 3+ years and have just completed an accounting degree (BAcc) and now in the process of becoming a Chartered Accountant. I have also been the treasurer of the local Chamber of Commerce for a year and a half, and have a particular interest in accounting for non-profit organisations.
I have young children, and I've had my own journey with mental health, so I relate to the work of Mothers Helpers and believe strongly in the need for it. My wife is also completing her psychology masters, focusing on women's childbirth experiences in the health system, so I have had a lot of exposure to related issues through Laura's work. I have been really impressed by the skills and enthusiasm of people in the group and would love to contribute my area of knowledge wherever needed!"
Karyn Churcher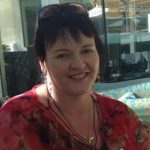 Karyn Churcher is an Early Childhood teacher, a parent and has been a foster parent.  She has experienced and recovered from Postnatal Depression.  She lives with her family in Dunedin.
Kia Ora I am Karyn Churcher, I have enjoyed living in Dunedin for the last 29 years. I am happily married to Chris, between us we have 8 children in a blended family who are aged 16 – 27.
For the last 19 years doing I have worked from home as a Home-based early childhood teacher enabling me to spend time bringing up our family, training and caring for foster children. This has given me a large variety of experiences with children from new born to teenagers and a wide range of family backgrounds. I have a long standing commitment to the wellbeing and education of children, while supporting their families.
With both of my biological children I suffered post natal depression, I loved my babies but felt alone and unsupported, hormones were wacky and life was tough, I got through, but it took a long time, I think with the right information and support my recovery would have been much quicker and I would have enjoyed my children's early years more.
I have worked with many mums who have had tough times too, some who have had severe depression and I have ended up fostering their children and supporting them to regain confidence to be a full time parent again, with support, kindness, understanding and information I believe we can make a difference.
As I am no longer fostering I would like to be involved in providing support in other ways to those in ned in our community, I have dedicated most of my working life to the care and education of young people and supporting their families in whatever way I can.
I enjoy people, I have a natural ability to establish and maintain strong functional relationships with people at all levels and make them feel at ease, I have a strong commitment to families and wellness, and work with them in respectful, empowering and confidential ways.
I look forward to working with you all to support women and their families

Bridget Baker
My name i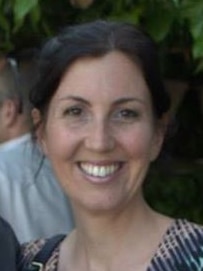 s Bridget Baker and I am a mother of two small boys (1 year and 2.5 years old) and married to my husband, Tony.
I experienced Postnatal Depression (PND) that unfortunately went undiagnosed following the birth of my first child. Like many mothers in my situation, I feel very let down by the Government's processes and support systems in place, and feel that I was robbed of some of the joys of motherhood.
Given my experience, I am extremely passionate about helping to raise awareness of PND, prevent other at-risk mothers going down the same path that I did (wherever possible), and build on the incredible and essential foundation that Mother's Helpers has created to aid those that are recovering from PND or living with depression.
Prior to having children I was a marketing, events and internal communications specialist, working for multi-national organisations both here in New Zealand and in the United Kingdom. I welcome the opportunity to apply my skills, experience and passion to help Mothers Helpers achieve its vision.

Nicola Silke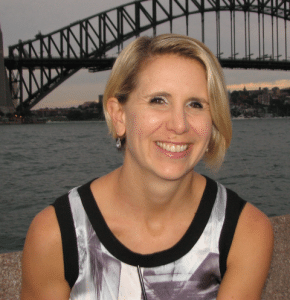 Nicola Silke is a commercial lawyer living in Auckland with her husband and toddler son. She joined the Mothers Helpers Management Committee in January 2016.
I practised law both in Wellington and London prior to returning to my hometown of Auckland in 2012. Having travelled extensively and worked in a variety of different roles, both in law firms and within businesses in different industries, I (naively) felt as prepared as I could be for motherhood.
Unfortunately just weeks after the birth of my son, I began to suffer from post-natal anxiety which within weeks became extremely severe, as well as being accompanied by severe post-natal depression. At the point I was worst affected by the illness I wasn't sure that I would ever come out the other side, so I was voluntarily admitted with my baby to the Mother and Baby Unit in Starship for 3 weeks.
On reflection, the severity of my illness was – ironically – a blessing as it allowed me access to incredible publically-funded support and resources to aid my recovery that are not usually readily available to unwell mums, and within eight weeks I was through the worst of the illness.
In late 2015, having been returned to full health for some time, I had a real desire to ensure that my traumatic and life-changing experience wasn't for nothing, and I actively looked for a way to become involved in helping prevent mothers from suffering the way I did. I feel privileged to have the opportunity to serve on the Mothers Helpers Management Committee, where I'm hoping to use my legal experience to help the organisation continue to bring about real and fundamental change in the way pre and post-natal mental health issues are viewed and managed in New Zealand, including working to support the continuance and expansion of Mother and Baby Units nationwide.